© Copyright Lifestyle Parti Poodles  

All Rights Reserved .

 Design by Lifestyle.

Welcome To Our Website!

"DON'T DOODLE WHEN YOU CAN POODLE"

I have owned solid colored Standard Poodles since 1992 and have loved and admired them many years prior to owning one.  One day I saw the most striking Parti Poodle I had ever seen and just knew I had to have one of them realizing that AKC didn't recognize them in conformation but they were able to compete in other AKC events. Then my search began with a very dear friend who also had to have one too!  

My first Parti was a beautiful brown and white male that I named Picasso because to me, he looked like an artistic masterpiece.  I thought that his markings were a beautiful splash of colors that was unbelievably different than that of my solid  standards.  He turned out to be the most handsome, well behaved gentleman that loves all his other poodle friends.

About a year later I purchased a black and white female that was named Monet.  Again I wanted to name her after a famous artist because of her artful beauty.  She is my quiet, laid back, gentle girl.  She too, gets along with everyone.  

Our dogs are  members of our family and live in our house along with us.  Our puppies are also home raised with nothing but tender loving care and lots of socialization from birth.  It is very important to us that we find just the right homes for them.  We strive to produce happy, healthy, quality puppies with wonderful temperaments.  Solid color standards have been my love since 1992 and I will continue to enjoy them for many years to come.

We sell our AKC puppies with Limited Registration and a contract that protects the new    owners as well as us.  UKC show prospects may be sold with a Full Registration under contract.  There are people who refuse to buy a dog without full registration. My question would then be, are you buying a family pet as you say or, are you misleading me? I have no intention of any of my puppies ever going to puppy mills, to owners who want one litter or to owners who want to breed one time because they think it's better for their dog.  Spaying and neutering in both male and female, prevents ovarian, cervical, uterine, prostate and testicular cancer. It also keeps a dog's mind healthy from the lack of all those raging hormones and makes he or she a happier, healthier family member. 

For over 14 years I was a working member of an AKC All-Breed Dog Club in my area.  I served as President, Board of Director, Assistant Show Chairman and also held many other positions but have recently resigned from the club

Now that you know a little about me and my philosophy, enjoy your stay and come back for more updates from time to time.

Lifestyle Standard Poodles

Satsuma, Florida

386-649-5280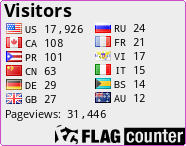 We do not support the cross breeding of our poodles with other breeds so therefore, you will not find "Designer Dogs" being offered for sale from us!

 We do not sell to brokers or pet shops!

Canine Good Citizen Evaluator #3059

United Poodle Association - Member